Let us guide you through a seamless and secure selling experience! We offer two convenient options: Pre-Sell Online and in-store Bitcoin ATMs. With Pre-Sell Online, you can sell Bitcoin or Litecoin in advance and collect cash at your chosen ATM location after blockchain confirmation. Alternatively, visit our Bitcoin ATMs, select "Sell," enter the amount, send your crpyto to the provided QR code, and withdraw cash. Follow our step-by-step instructions and ensure compatibility with your wallet.
Pre-Sell Online
Localcoin is proud to offer a pre-sell online service where users can sell their Bitcoin ahead of time and pick up the cash after blockchain confirmation at their desired sell ATM location.
To use our Pre-Sell Online feature click here.
---
Step 1 - Find your Nearest ATM
a) Select the Localcoin ATM location which you want to withdraw your cash from.
Please note: Your Redeem Ticket will only be valid at that machine only.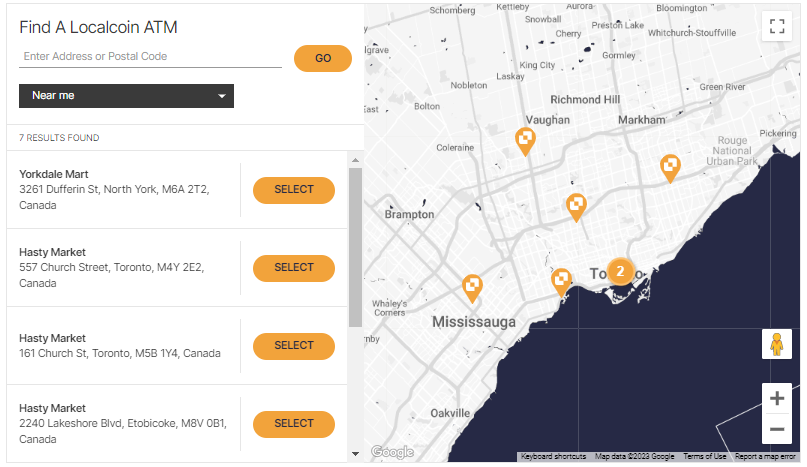 ---
Step 2 - Select Amount
a) Select the amount of crypto you want to sell.
b) Enter a value in $50 or $100 increments (depending on the ATM selected) that you would like to sell
Please note: There is currently a limit of $900 for each sell transaction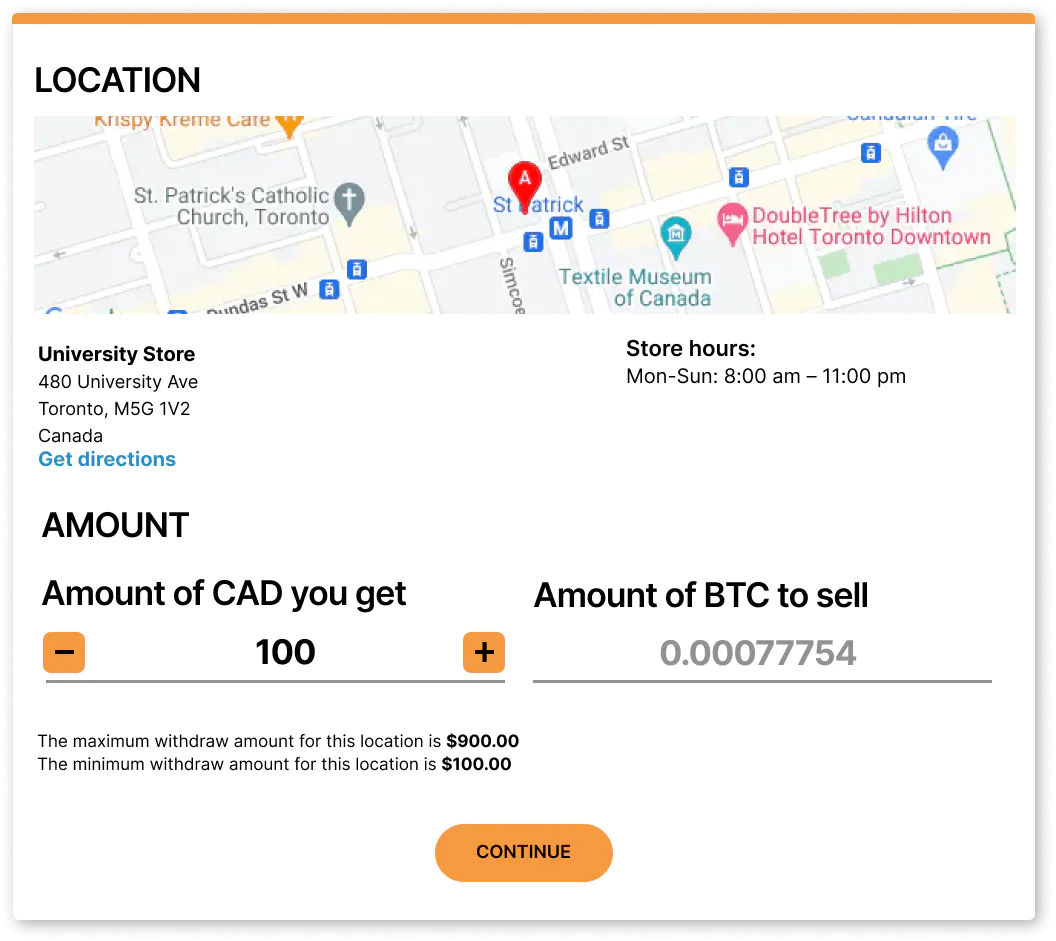 ---
Step 3 - Verification
a) Read over the Terms of Service.
b) Provide your mobile phone number and we will send you a text message with a security code.
c) You should receive an SMS text immediately after entering your mobile phone number.
d) Enter the PIN code provided.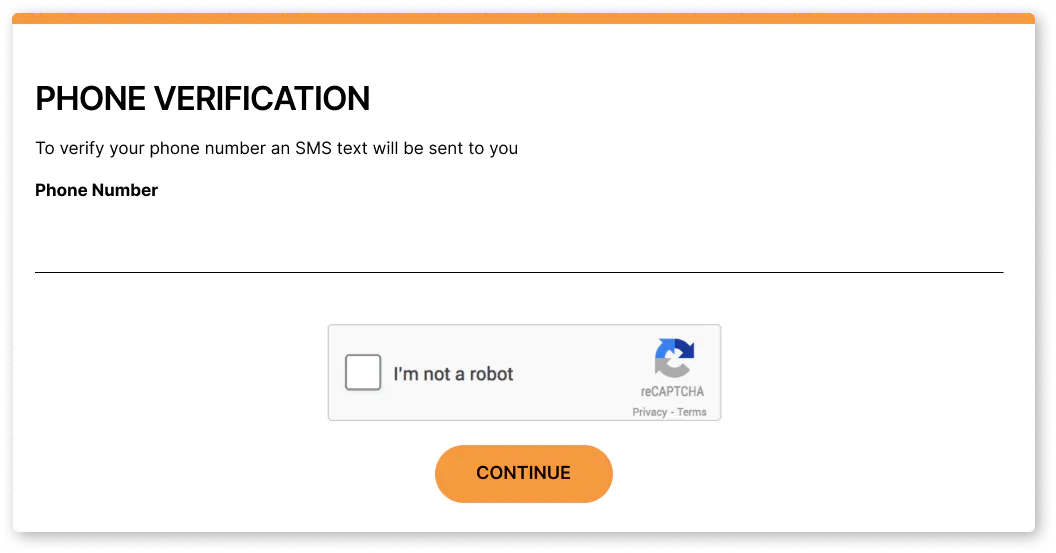 ---
Step 4 - Send Crypto
a)Send the exact Bitcoin amount to the QR code provided.
b) You will need to complete the transaction within 30 minutes.
b) Your payment will take a few minutes to confirm.
c) Once the transaction is confirmed you will be notified by SMS when you can withdraw your cash. This could take up to an hour in rare cases, depending on network congestion.
Please note:
If the exact amount of crypto stated on the instructions is not sent it will result in a transaction failure and will require a manual refund which can take up to 5 business days.
We recommend sending from your personal wallet (Such as Trust Wallet, Blue Wallet, Exodus, etc) and NOT an exchange (Shakepay, Coinbase, Newton etc) as exchange withdrawals can be delayed.
Sending from Binance or Crypto.com wallets will result in a failed transaction.
---
Step 5 - Go to the ATM and Withdraw Cash
We recommend doing the following steps on your mobile device at the time of the withdrawal, in front of the ATM. The QR Code shown will be needed for the withdrawal.
Click on Generate Ticket button.
You will receive an SMS text with a PIN code. Once confirmed, this will create a Redeem Ticket QR code.
On the Localcoin ATM, choose Redeem Ticket on the screen.
Scan the QR Code generated by the Redeem Ticket to receive your money.

That's it! The ATM will now dispense Canadian dollars in exchange for your Bitcoin. Please note the daily limit for sell transactions is $5000 CAD.

To get started will an pre-sell online transaction please click this link!
---
Sell at an in-store Bitcoin ATM
You can also use Localcoin's Bitcoin ATMs to sell your bitcoin for cash, follow the steps below to do so.
Before heading to the Bitcoin ATM
You will need to be able to send Bitcoin or Litecoin from a personal cryptocurrency wallet to an address provided to you.
Find a Bitcoin ATM with sell capabilities near you:
Use our interactive map to find the closest sell machine to you and be sure to select the "Show Sell" option.
Step 1 - Select "Sell"
Tap the machine's touchscreen, then read the on-screen prompt.

Select cryptocurrency: Bitcoin or Litecoin

Select "Sell"

Enter your phone number and enter the one-time passcode (OTP) delivered to you by SMS/text
*ID verification may be required for larger transactions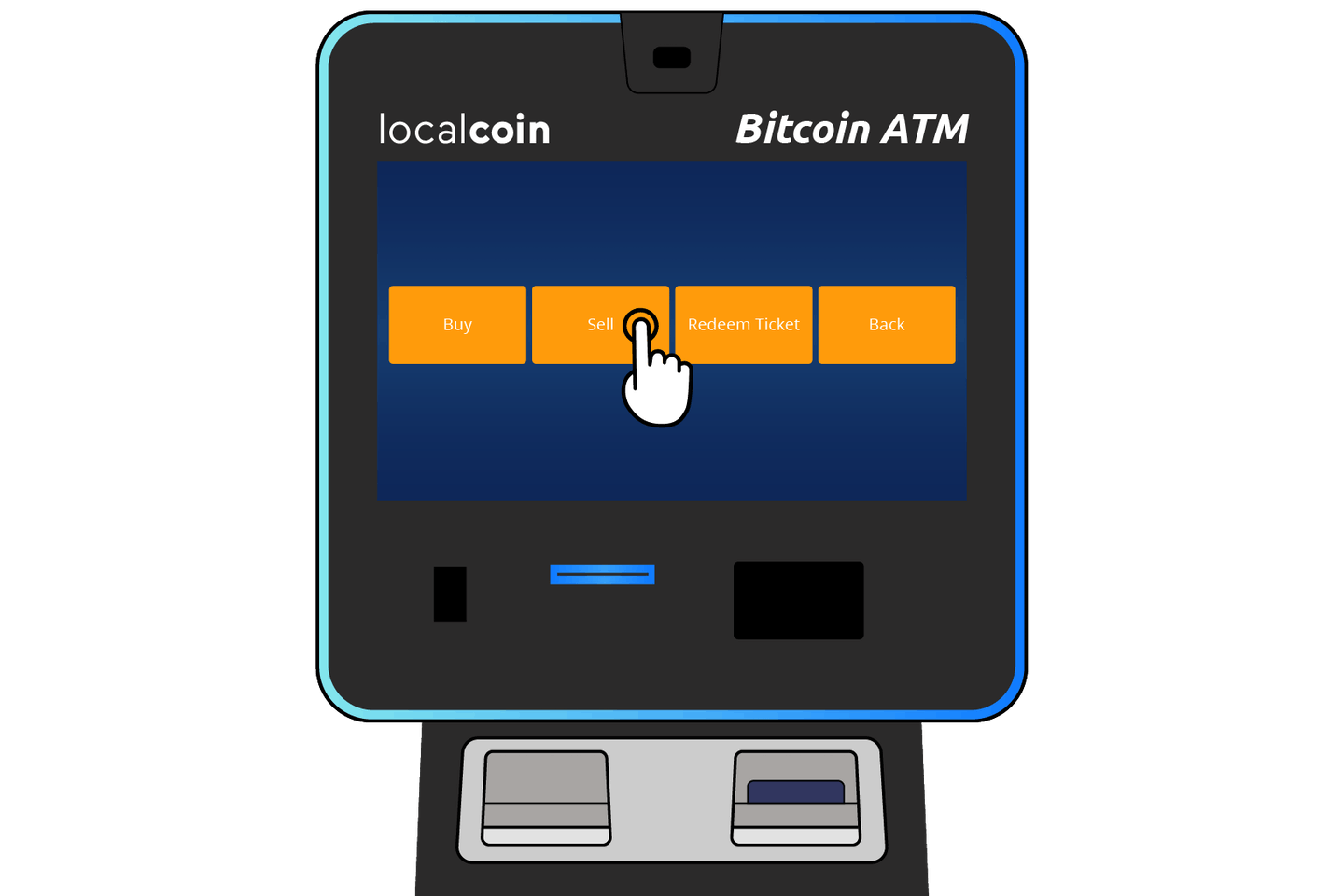 ---
Step 2 - Select Amount to Sell
In intervals of $50 CAD or $100 CAD, tap the "+" button(s) to add to the amount of crypto you wish to sell or tap the "-" button(s) to subtract from the amount you wish to sell.

Tap "Sell Bitcoin" / "Sell Litecoin" to confirm the transaction
Please note that there will be a service fee, which varies based on the current market price of Bitcoin/Litecoin.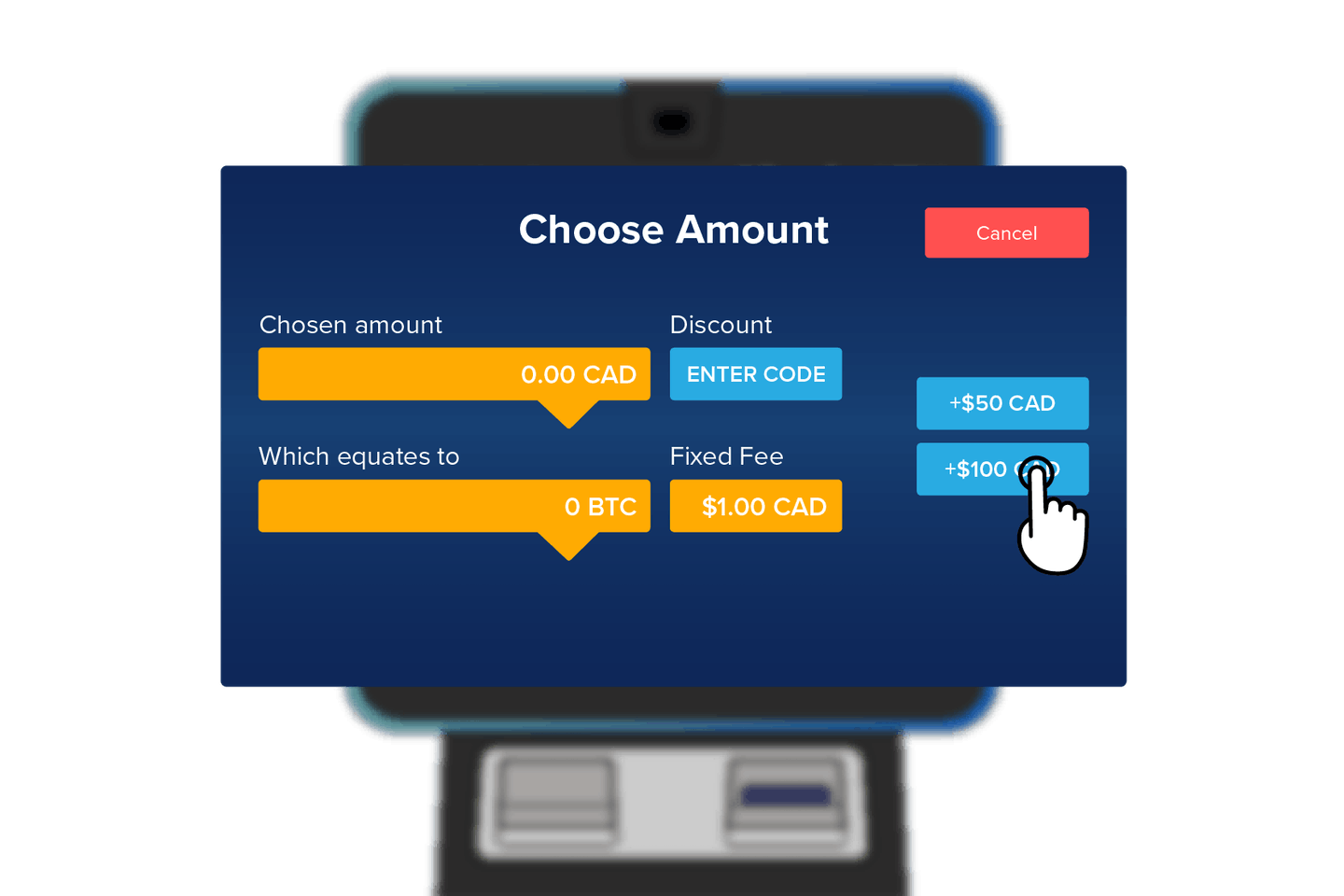 ---
Step 3 - Send Crypto
The machine will display a QR code, this code has both the receiving address and the correct crypto amount encoded in it. Using your mobile wallet, scan the QR code and the crypto value will already be populated!

Send the crypto to the QR code shown on screen

You will have to wait for your transaction to be confirmed on the blockchain, once it is ready you will receive a text indicating your withdrawal is ready.
---
Step 4 - Receive Cash
Once you have received a text indicating your withdrawal is ready tap the machine's touchscreen and select "Withdrawal Cash"

Enter your phone number, and enter the OTP delivered to you by SMS/text

Note: This code will be 9 digits long not the usual 5 digits

Select the transaction you would like to withdraw. The transaction ID will match the one texted to you earlier.

All done! Your cash will be dispensed and is ready for you to use!