A cryptocurrency or Bitcoin wallet is a device or digital application that allows you to securely store, send, and receive cryptocurrencies like Bitcoin. There are various types of Bitcoin wallets. There are several types of cryptocurrency wallets available, including software wallets, hardware wallets, and paper wallets. Each type of wallet has its own set of features and benefits, and it's important to research and choose the one that best suits your needs and security preferences.
A Cryptocurrency Wallet Will Always Have the Following:
Public address, which is used to receive cryptocurrency.
This is an alphanumeric code that varies in length and can be encoded in a QR code See the example below: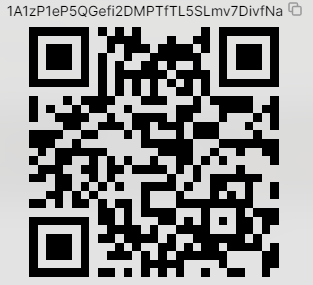 Private key, which is used to access and manage the holdings stored at the public address. The private key must be kept safe, as it is the only way to access the cryptocurrency stored in the wallet.
Please note: A public address can only be used for deposits, the only way to access or send the funds stored on a wallet is with the private key.
To view a list of wallet recommendations, please visit the support document What Wallet Do You Recommend?