The price of Bitcoin changes every minute of the day. Our most accurate price for Bitcoin - and the other cryptocurrencies we offer - can be found on our interactive map here: ATM Locator.
Start by finding the closest ATM to you and selecting it on the map. After selecting it a popup will tell you all the information regarding that location, including the store hours, address, and the current price for all the cryptocurrencies we offer.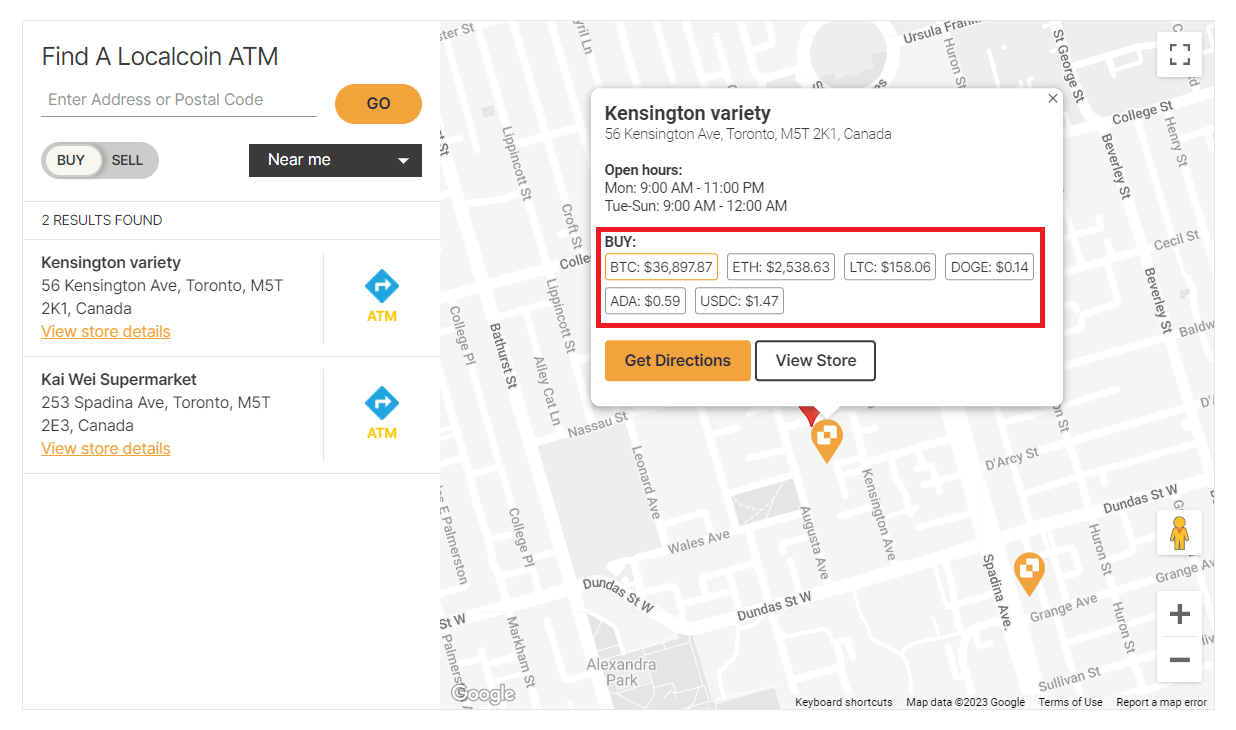 Please note: the rate on the map INCLUDES our fees. There will also be an additional flat fee to send your transaction on the network.
For more information regarding our fees see our article here: What fees are there for using a Bitcoin ATM?